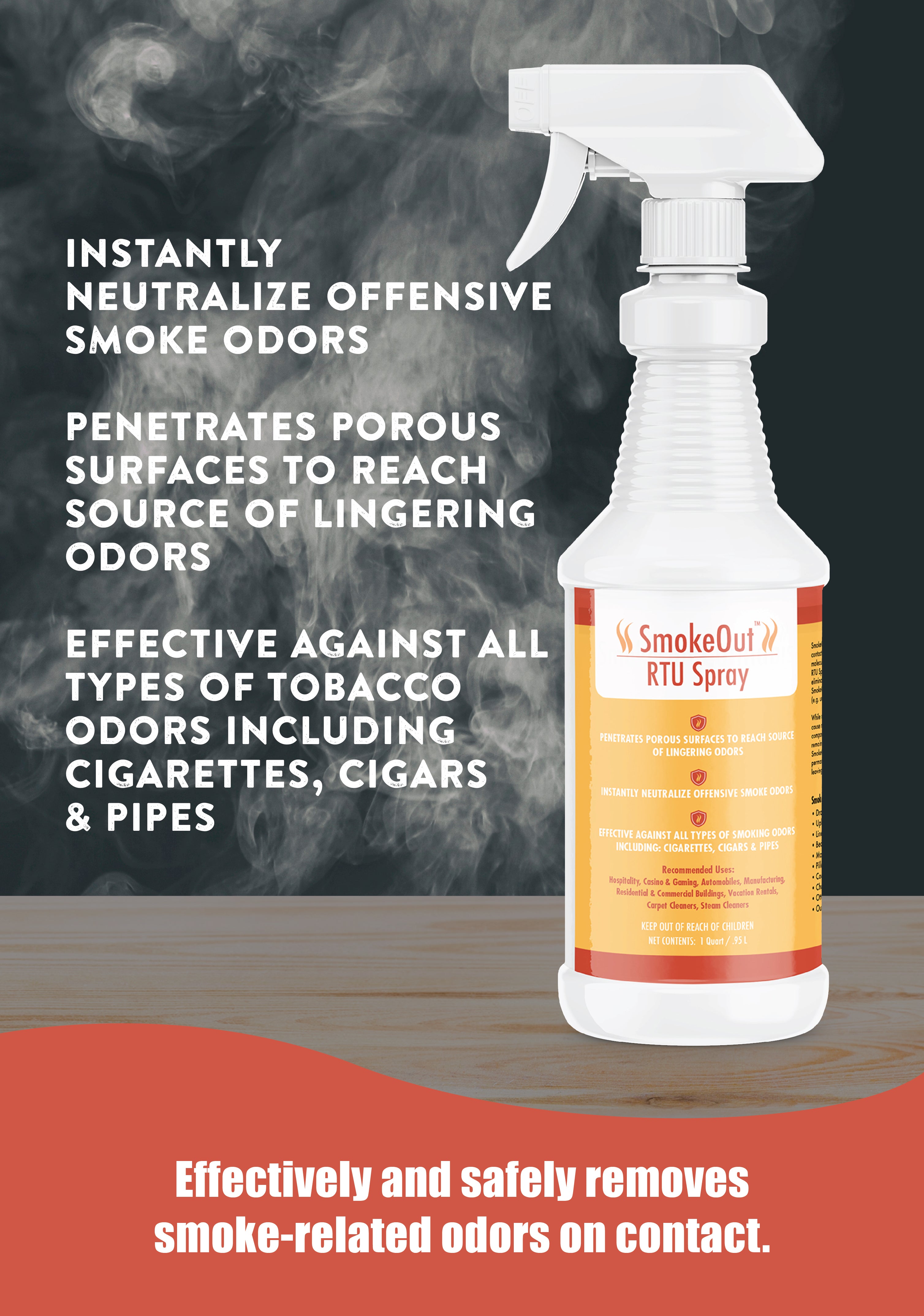 SmokeOut®  RTU Spray
Formulated to eliminate the stubborn unpleasant odors left behind by cigarettes, cigars, and pipes, SmokeOut® destroys smoke smells at their source—both in the air and on fabrics and other porous surfaces.
When used as directed on furniture, rugs, linens, pillows, mattresses & bedding, air filters & vents and more, SmokeOut® chemically alters, neutralizes and destroys offensive smoke & tobacco odors. If the source of the odor is not reintroduced into the room, the room will remain deodorized.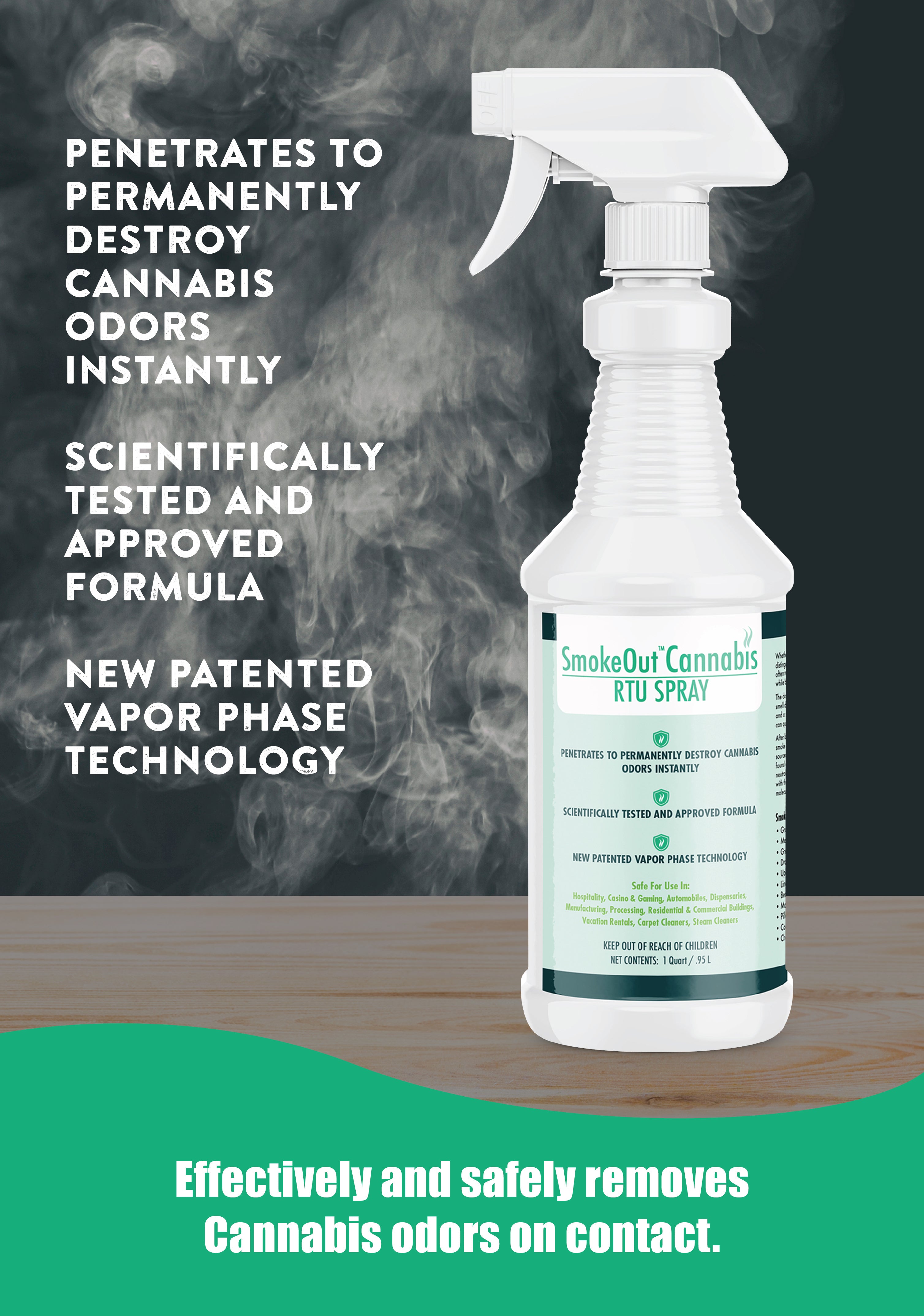 SmokeOut® Cannabis RTU Spray
Musky and skunk-like, the pungent smell of cannabis can be tough to remove from drapery, upholstery, beddings and linens, pillows & mattresses, furniture, carpets, vents & filters and more. However, SmokeOut®'s scientifically tested and approved formula completely neutralizes odor molecules caused by unburned or smoked cannabis.
SmokeOut® Cannabis RTU Spray is suitable for hospitality, casino & gaming, automobiles, dispensaries, manufacturing, processing, residential & commercial buildings, vacation rentals, and carpet cleaners and steam cleaners. For use in an electrostatic sprayer, follow manufacturers' directions.